Epilepsy medications are a necessity and often quite expensive. Doctors can usually offer suggestions on how to get prescription medications at a reduced cost and, in some cases, free of charge.​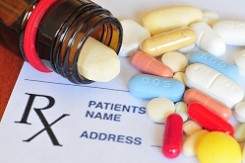 There are, however, other options available and we have some of them listed below.
Universal Prescriptions
Call and ask for Donna Evans: (800) 556-0669
Connecticut State Medical Society
Costco Pharmacy
CVS
GoodRx, Inc.
Needy Meds
Partnership for Prescription Assistance
Together Rx Access
WalMart
​
— The Connecticut Epilepsy Advocate Foundation is a recognized 501 (c) (3) Nonprofit Organization. —​